Discover Chicago Bound
Discover Chicago Bound is a virtual pre-orientation experience, sponsored by the University Community Service Center in partnership with the Institute of Politics, aimed at giving you a solid foundation to become a well-informed, active member of the city, so that you can break out of the UChicago bubble and make the most of your college experience! You can engage with Discover Chicago Bound content and events September 8-19 as part of the Discover UChicago experience, and then opt to dive deeper into the Chicago Bound world as a cohort during the week of September 20-24. As a cohort, you'll build on the discussions and learning of the previous week to produce a zine (here now, click the link!) to share with the rest of the class of 2024!
To prepare for the discussions you'll be having, be sure to check out our Discover Chicago Bound Primer/Resource Page (can also be accessed on Canvas), and be sure to look over all the required readings! Continue to check our Canvas page.
"By going through the experience of Chicago Bound, my expectations of the role of my college education greatly changed. I learned that my experience at the University should not be solely academic, and that my studies should include working on building relationships with others and forming a network that can be mobilized for the good of a single community as well as Chicago at large."- Former Chicago Bound Participant
As a participant of Discover Chicago Bound, you will learn about a number of Chicago communities, including those neighboring the University, through virtual engagement with community partners and community-based organizations, documentaries, and other forms of learning and engaging. You will grow to deeply appreciate the vibrant history, diverse cultures, and social challenges that Chicago is known for around the world—all in a tight-knit cohort of first-year students led by current UChicago students. Through Discover Chicago Bound, you can expect to become more informed about Chicago and methods of affecting social change, including direct service, research and evaluation, advocacy and activism, community organizing, public policy, social entrepreneurship, and philanthropy. Issues touched upon include immigration, segregation and racism, education, health, community economic development, and gender and identity.
No prior civic engagement, volunteering, or social justice experience is needed; just keep your eye on our Canvas updates for materials. We encourage you to bring your curiosity about Chicago, social justice issues, and how government, businesses, and social culture create the opportunities and injustices that exist in Chicago and beyond.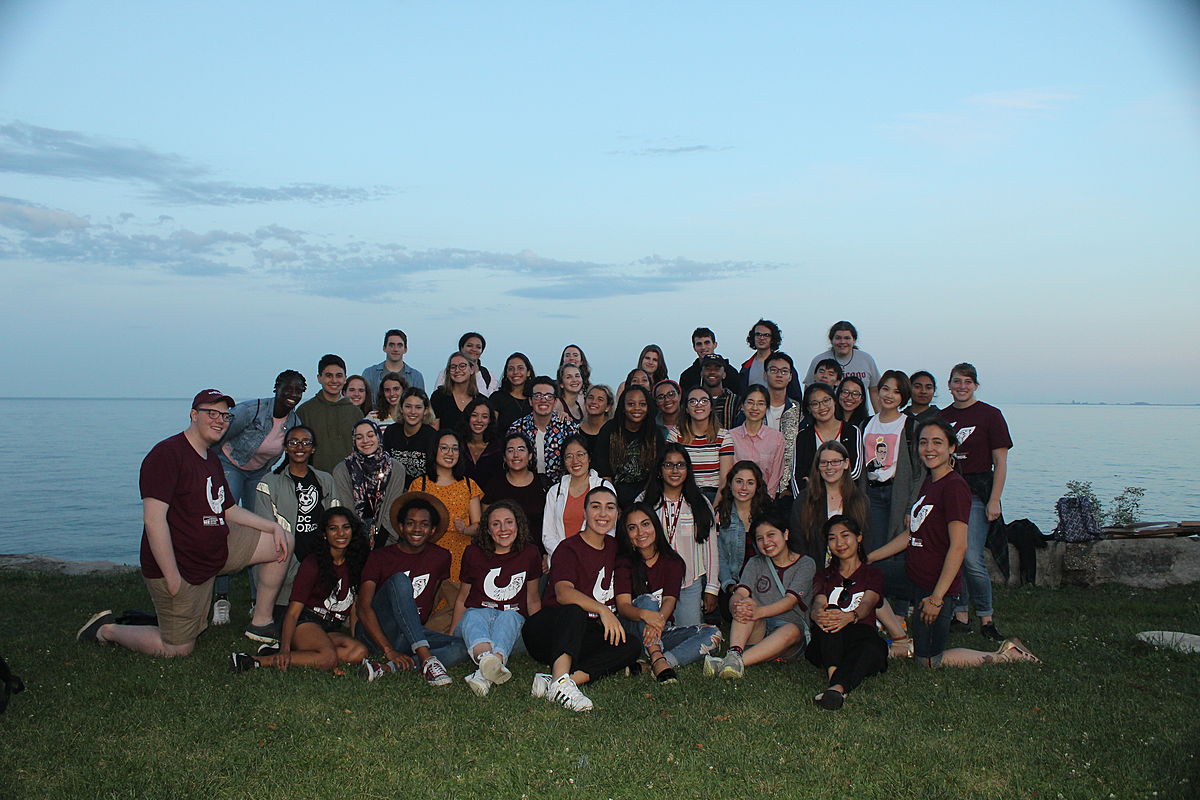 "Walking into session after session conducted by members of our Chicago community who experienced difficulties such as homelessness and incarceration gave me insight into a world I never could have seen from a classroom. The profoundness of the speakers' passion about social justice issues that they are fighting for will undoubtedly stick with me as I begin to formulate causes that I deem to be important."- Former Chicago Bound Participant
Application
Apply here to join the September 20-24 cohort experience! Be sure that you're logged into Google with your Uchicago email address.
Meet the Team
Schedule of Events
(each event in this section requires registration)
Monday, September 14th
5:30-7:00 p.m. CST - KICK OFF EVENT: Exploring Chicago Through Music & Sound (watch playback here!)
Wednesday, September 16th
2:00-3:30 p.m. CST - Reimagining Safety: The Prison and Police Abolition Movement panel
Featuring Alycia Kamil of GoodKids MadCity, Malik Alim of the Chicago Community Bond Fund, and Timmy Rose of the Black Abolitionist Network (BAN), Chicago Torture Justice Memorials (CTJM), Alternatives to Calling the Police (ACP), and Dissenters
Thursday, September 17th
3:30-5:00 p.m. CST - Immigration Rights Across Identities panel
Featuring Evelyn Venegas Cuzco of the Illinois Coalition for Immigrant and Refugee Rights (ICIRR), Fasika Alem of the United African Organization, Anna Mayer of Taller de José, and Stephanie Ortega of Catholic Charities
Friday, September 18th
1:00 - 2:30 p.m. (CST) - UChicago Student Organizing Panel
Featuring Madeline (Maddie) Wright from #CareNotCops, Victoria Bonilla from #EthnicStudiesNow, and Chioma Nwoye from #CulturalCentersNow and #CareNotCops (all part of UChicago United).
Wednesday, September 23rd
5:30 - 6:30p.m. (CST): David Axelrod Talk
Join David Axelrod and the Institute of Politics (IOP) for a download on everything you need to know about the 2020 elections. Axelrod will be joined by some surprise guests as they talk all things Biden, Trump, and key down ballot races to keep an eye on across the country—and you will have a chance to ask your questions directly! At the IOP, politics & public service gets us hyped and we want to share this passion with you. This program is a sample of the type of discussions you can participate in on-campus with us! Even though we are virtual for the time being, it doesn't mean we can't stay connected over Zoom, Instagram, Facebook, and anywhere that's not IRL. This is also a great time to check if you are registered or to get registered (https://uchicago.turbovote.org/?r=iop-website (Links to an external site.)) for the November 3 election!
Also Look Out For:
Beginning on Monday, September 14th, you can also find Community Partner interviews (can aslo be accessed on Canvas) hosted by our Discover Chicago Bound group leaders (rising second year students!), which will feature guests like Qudsiyyah Shariyf of the Chicago Abortion Fund (CAF) to discuss healthcare inequities, and Jesse J. Sharkey of the Chicago Teacher's Union (CTU) to discuss education!
Inquiries
Syedah Cabell, Assistant Director of Student Programming
University Community Service Center
773-834-2699
Learn More About…
The University Community Service Center
Contact
Syedah Cabell
773.834.2699
symc@uchicago.edu